Lunch & Learn : Farmers' Market 101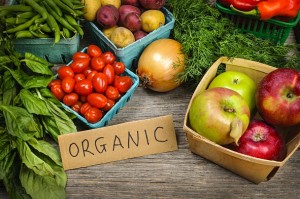 April 30, 2019 | 12:00 p.m.
Cost $5
Wilkes County Agricultural Center
Farmers' Markets offer a variety of fresh, locally-produced fruits, vegetables, bakery and meat products in a festive atmosphere. The Wilkes County Farmers Market Season begins on April 27th, many other farms and orchards are gearing up for the summer season as well. Get the most from our local food supply with these tips for food safety, food selection and recipe ideas!
Pre-registration and pre-payment are required by April 25th.
Contact the Wilkes Extension Office at (336) 651-7330 for registration and payment.